Maximizing Space in your Home
Jun 25, 2013
As consumers become more aware of their footprint in their world, the days of the mega mansion are being replaced by a trend towards smaller homes. With this trend comes an increasing need to maximize functional space, and built-in cabinets have never been so popular.  Built-ins can be leveraged throughout an entire house to create found space, convenience and access. Virtually any nook or alcove can be turned into inviting storage and seating. Think shelving, benches, cubbies and cabinetry!
Well designed and thought out cabinetry is critical for a functional kitchen. At Milton we will walk you through the process, beginning with learning about your own unique needs. Do you have a collection that you would like to display, or do you prefer more hidden storage to keep clutter out of sight?
When space is limited, flexibility is especially important. There are many creative ways to build versatility into a design.  We think this extendable kitchen island is a clever idea:
What do you like to cook? Which small appliances get used every day and which can be more tucked away? Appliance garages can be built around your own unique needs and preferences.
It is often the little details that make all the difference. A built-in charging drawer is a great idea, as is strategic placement of electrical outlets out of sight – allowing for the seamless look of an uninterrupted backsplash.
And we love the concept of this pull-up plug: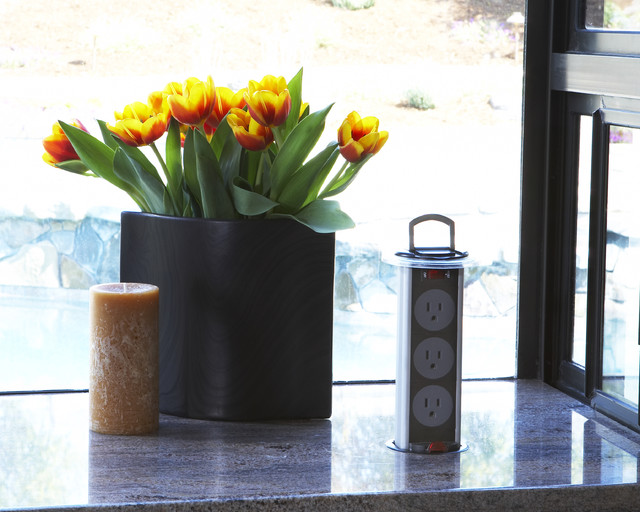 Do you need a place to tuck a sponge out of sight? What about dishtowels, both clean and dirty?
There are so many creative ways to maximize precious space and add storage. These built-in stair cabinets are a smart solution.
The bottom line? The right built-ins help to define and finish a space, both visually and functionally.
Of course the designing of your dream home should include spaces that are allocated for your own particular passions and pursuits.  We love that Julia Child had a walk-in pastry room!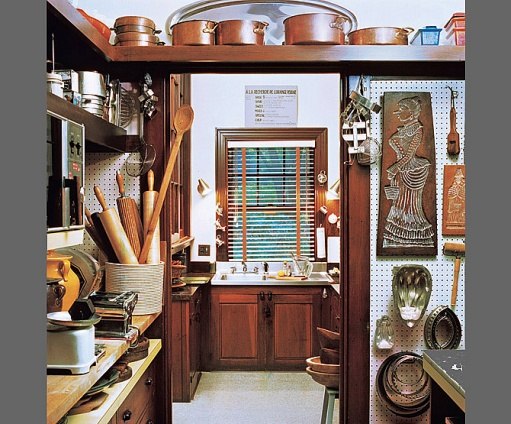 How would YOUR dream built-ins allow you to live better? We'd love to hear about it!